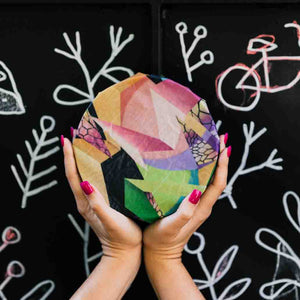 Sustainable corporate gifts.
Customisable, sustainable, on-trend promotional products.
Say thank you in sustainable style.
We work with you to bring your corporate gifting needs to life.
What products can you get customised?
Beeswax wraps
Lunch bags
Tote bags
Travel Cutlery
Produce Bags
Drinkware
Plus more!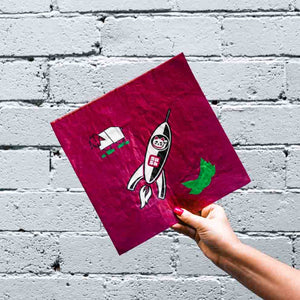 SUSH
Customised beeswax wraps for staff gifts at Christmas time.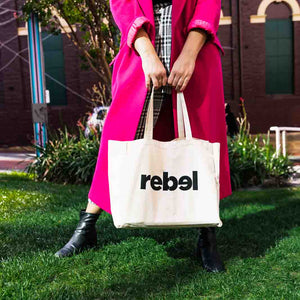 NIKE X REBEL SPORT
Branded cotton tote bag for Earth Day instore promotion.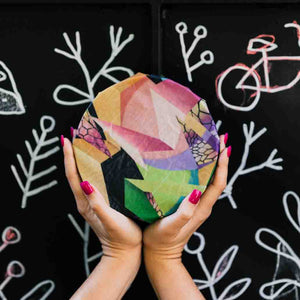 UNIVERSITY OF TASMANIA
Bespoke beeswax wraps customised for swag bag gifts and partner gifts.
Get the details about corporate gifting:
Enquire here and we will get back to your with within 48 hours. Alternatively, call us on 0479 150 002 to chat now!
★★★★★

Staff were easy to get a hold of to ask questions and get advice. 
Delivery was on time and the cost is reflective of the quality product.

SUSTOMi products are
amazing, long lasting and most importantly good for the environment. 

Bec

Parks and Wildlife Volunteers, NSW
★★★★★

SUSTOMivwere great to work with - very accommodating of the changes hat happened through our design process.

SUSTOMi also had a great attention to detail, offered suggestions and revisions for our artwork to create a better product.

We will work with them again!

Brodie

Sush, Hobart, TAS
★★★★★

Working with SUSTOMi on our delegate gifts was a dream. Bronwyn and the team worked
with us on the development of the idea, they were incredibly quick and responsive, and the product quality was outstanding.

The mission, vision and value of SUSTOMi aligned so well with that we were doing with our event that
the natural fit was perfect. 

Theo

TEDx, Hobart, TAS
★★★★★

The SUSTOMi team are very friendly! They gave me a call to see what my needs were etc., it was lovely to be in contact with a human! 

Products came already folded and packaged which saved me heaaps of time and effort. 

Belinda Xia

Illustrator, NSW
Get full product customisations on most SUSTOMi products, including: beeswax wraps, produce bags, metal straws, tote bags, cotton shopping bags, lunch bags, coffee cups, water bottles and more!
Our beeswax wraps are Tasmanian made. Some other products we manufacture in Hobart, Tasmania, or are imported from overseas suppliers.
Small custom orders can be made in as little as 3 weeks, while larger orders may take 8-12 weeks, depending on shipment methods and the type of product ordered.
Most of the customisable sustaiikable products are small enough to make it economical to use air freight. Smaller orders will be posted via air, while larger orders may be sent via road/sea freight.
Talk tous if you need priority or express post. We usually can accomodate.
Our products vary in price based on quanitity and production time. Make an enquiry, including your order requirements, to receive our product information and a custom quote.
Our prices can be as low as $3 per product unit!
Customised beeswax wrap FAQ
Use this text to answer questions in as much detail as possible for your customers.
To complete you custom beeswax wrap order, the production requires 3-8 weeks, depending on the quantity.
Our beeswax wraps are Tasmanian made, in our workshop in hobart, Tasmania, Australia.
We make the beeswax wraps in house in our Hobart workshop. We love that we create local jobs to make our wraps in house, to bring a more reliable supply to you.
We have 2 options for packaging our customisable beeswax wraps:
1. Standard packaging: Our standard packaging is a thick paper band packaging featuring your logo.
If you have a designer and would like to get creative, you are welcome to design your own artwork for our packaging template.
2. The second option is for a fully customised box or envelope to make the beeswax wraps speak your brand!
If you have a designer and would like to get creative, you are welcome to design your own packaging from scratch.
If you do not have a designer available to create a print ready file, we can help (for a small fee)!
A refined blend of 100% cotton material with Tasmanian beeswax, jojoba oil, natural tree resin and eco-friendly inks.
We send all orders via economical postage unless otherwise requested.
Orders over 1000 units will have shipping to 1 location in Australia included for FREE. Additional delivery destinations will be charged at the most economical rate, unless oeganised by the customer.
Yes, we can offer express postage and will charge prior to dispatch.
We pack orders in sturdy corragated cardboard boxes to minimise the risk of damage in transport.
Large orders may be shipped on pallets, however due to the small volume of most products on offer, boxes and regaular air/road transport is most offen utilised.